Classifications, 29-30/03/2008

Elite Women - Masters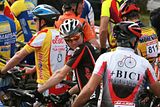 Daniel Camps - 6th Master30





Núria Lauco - 10th Woman Elit





Javier Auñon - 38th Master40





Miquel Fernandez - 45th Master40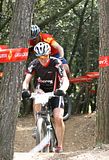 Elite Men - Under21





Miguel Alia - 16th Elite Man

Great great result! Congratulations!!!





Ramon Saguès - 19th Elite Man

After a long long holidays, he is in very good shape!





Àlex Surroca - 16th Under21 Man




See you in BCN!
This entry was posted on 4 de abril de 2008 at 15:18. You can follow any responses to this entry through the RSS 2.0. You can leave a response.