Our long-distance racers achieved very good results this weekend in Madrid, where they participated in the only 24-hour event to be done in the country this year.

The 4-racers team finished in second position, just nine minutes behind the winners, congratulations! Also our three solo-racers, Jaume Ribosa, Ramon Sagués and Carles Bernat came fourth, fifth and sixth respectively, being most of the time in podium places. Good job from all of them!

But the real winner of the race was our beloved Betty. The fine folks at Lupine were kind enough to lend us three Betty-6 lighting systems. The Bettys were, by far, the most powerful and best-quality lights of all the field. Thanks to that our team won the 'fastest night lap' prize. Once again, thanks to everyone at Lupine.

A couple of pics. First, our Lupine-equiped Storck Rebel Carbon.




Betty fully loaded and ready to go!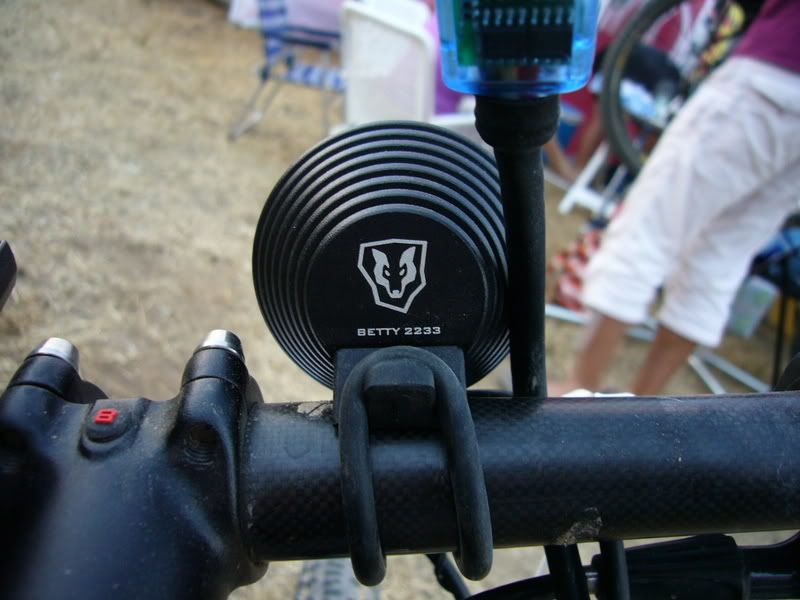 This entry was posted on 2 de julio de 2008 at 10:42. You can follow any responses to this entry through the RSS 2.0. You can leave a response.